It's easy for kitchens to get messy. Think of all the things you keep in there! Trying to bring order to a place you use daily can be tricky- especially with the small kitchens in many Seattle apartments and homes. If you want a clean kitchen, you must actively think about organization and storage solutions.
In this month's, post we've outlined some of our favorite DIY kitchen organization and storage tips so you can do just that.
Looking for tips on how to organize your outdoor adventure gear? Read our our blog post on best practices for storing your outdoor activity gear.
Make New Space
Step one of any organizational effort is to make new space. Fortunately, there are a lot of ways to seemingly create space out of thin air. We've listed some of them below.
A Pull Out Pantry 
Ever lamented that extra space between your wall and fridge? Why not turn that space into somewhere that will give you additional storage?
This narrow storage solution can be built at home with some simple instructions. It's great for storing canned items and spices, and will give you space in your conventional cabinets and pantry for other items you might be using more often.
You can also buy pull out pantries for other areas in your kitchen like a closet with a lot of extra space.
Make Use of Corner Cabinet
Just placing items in a corner cabinet can be a waste of space given the dimensions.
To combat this, try a lazy susan! These spinny storage solutions, often found in multi-level varieties, allow you to store smaller items that normally end up in a disorganized mess. 
You can even find lazy susans for your countertop that can be used for spices, teas, or anything else you use on a daily basis.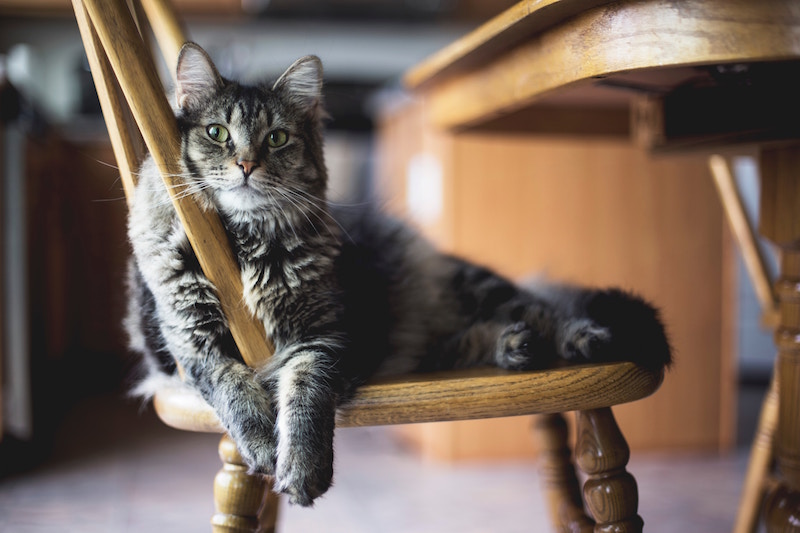 Storage on the Top of Your Fridge
The space on top of your fridge doesn't have to just be a hang-out spot for your cat! 
The top of your refrigerators is an out of sight, yet easily accessible storage spot in your kitchen.
It's a great place for sparsely used appliances like food processors and blenders, as well as everyday items like paper towels! 
Risers for Vertical Space
Find yourself with lots of unused vertical space when storing shorter items like mugs in big cabinets? Try risers! They're like stadium seating for your cabinets!
Risers will make a stable space over your smaller items, allowing you to store even more in that space. This is great if your unit does not have that many cabinets, or you just need a lot of extra space. 
Storage Solutions 
Use Clear Storage Bins 
Ever gotten lost in a sea of unlabeled storage bins looking for that one specific item? Erase the possibility of this ever happening by using clear storage bins.
Clear storage bins will allow you to quickly decipher what is in the bin and find what you need. This will ultimately lead to a more efficiently organized kitchen, since you won't have to be constantly shuffling through different containers. 
If you want to make things even clearer when looking for your items, use a label maker to label any containers you use. Even if you're using clear containers, this is still worthwhile and will lead to an efficient kitchen.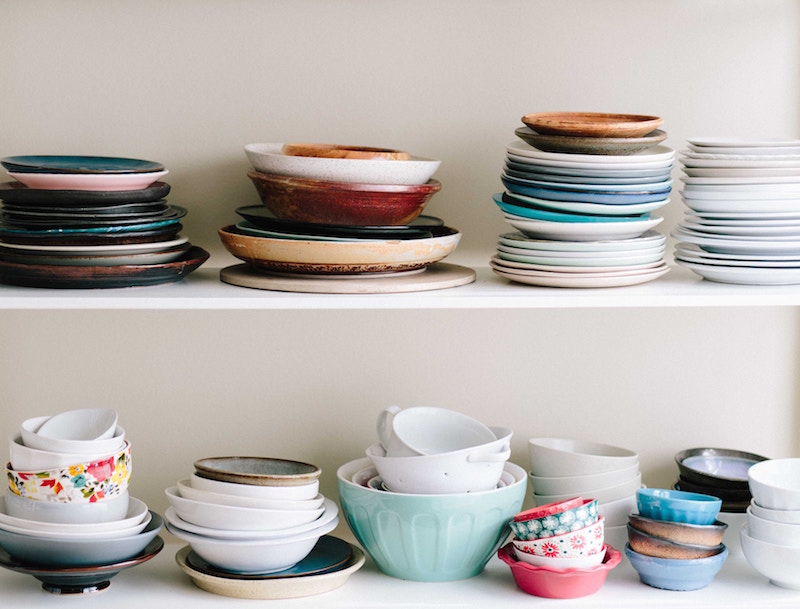 Store Items By Use
Be it in containers or just in your cabinets and cupboards, storing items by how you use them will allow you to spend less time searching for what you need. It will also make cooking projects easier, as you'll know exactly where everything is exactly when you need them.
Some common ways to separate items by use include:
Baking items 
Coking items 
Specialty appliance
Every day appliances
Cups and mugs 
Bowls and plates 
Perishable foods
Non-perishable foods 
While these are our recommendations, the beauty of kitchen organization is that everybody's needs will be different. Make sure to think about how you use your kitchen before organizing in any certain way. 
Store Containers and Lids Together 
If you've ever purchased tupperware you've likely suffered through the loss of the container or lid. While frustrating, this is completely preventable! 
Store these together, not just thrown in without thought. While this may take up a little bit more space, this is a great way to take advantage of space saved in other ways. This will undoubtedly cause a more functional kitchen, since you will always have a container to store your leftovers in!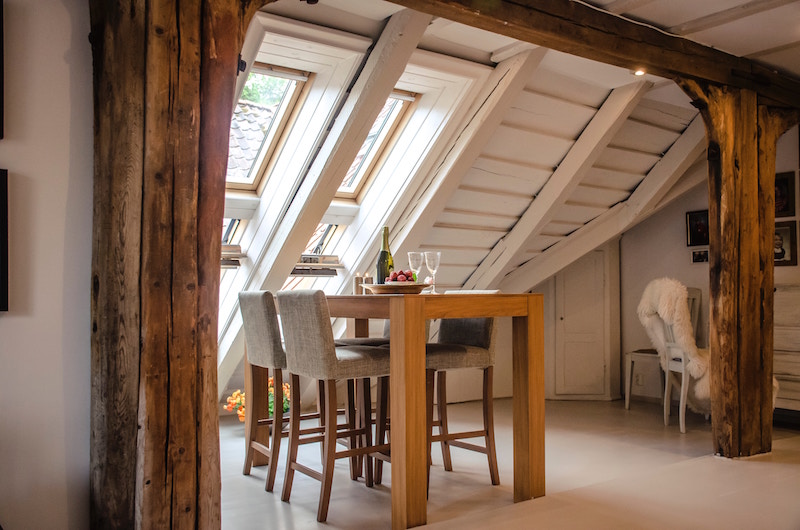 Store Appliances and Larger Tables in On-Demand Storage
If you have items in your kitchen you aren't using, be it due to the constraints of the space or your lifestyle, get them out of there! 
On-demand storage allows you to conveniently schedule your items for pick-up with the ability to have them delivered back to you exactly when you need them. 
This is great for items like large tables and chairs. While you don't always need a massive table, if you want to host a dinner party or a holiday dinner, it is necessary. Simply call your trusted Seattle on-demand storage provider to have it delivered exactly the days you need it. They'll come pick it up when you're ready!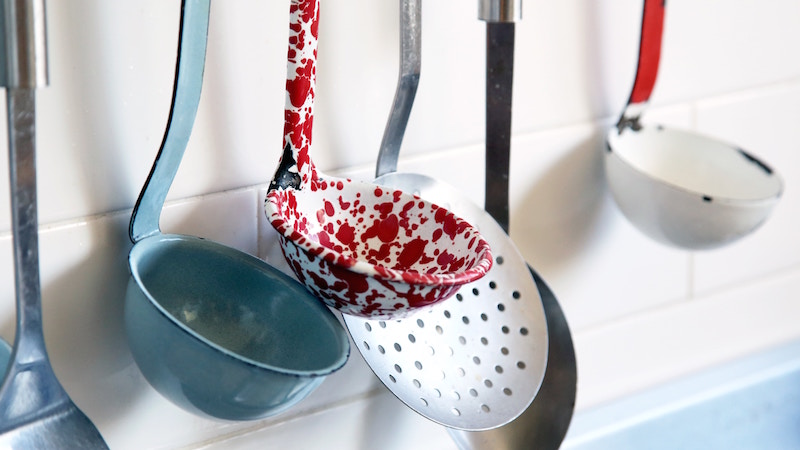 Hanging Kitchen Supplies
While you need to style your kitchen with the decor that will make you feel at home, those empty walls also present an organizing and storage opportunity. 
Hanging kitchen supplies in your home has been in-style for years. It's even a favorite storage solution for famed chefs around the world. This is particularly true if you have nice kitchen supplies that will look good on your walls. Some great items that will look great hanging up include:
Pots 
Pans 
Measuring tools 
Cooking utensils 
It's also extremely practical, as you can just grab the item you need and start cooking! 
Some great places to do this include:
The sides your cabinets
Above your stove 
Back of a pantry door
Really Anywhere there is a flat wall
Organization
How can your kitchen have order without proper organization? Here are some ways to better organize your kitchen so it stays nice and neat (or as neat as possible!).
Wicker Baskets 
Wicker baskets make a great kitchen organization and storage solution. Not only do they look great and have the aesthetic appeal that most homeowners look for, they are also tough as nails.
These work great in the middle of you kitchen table or kitchen island. Filled with fruits and vegetables it will make an attractive centerpiece. You can even store placemats underneath for easy access when eating!
Stack Cans with a Wire Organizer 
If there is one thing that can disrupt the organization of a neatly sorted pantry, it's a tower of delicately placed cans collapsing. One way to combat this is by using a wire magazine organizer to stack your cans.
Generally, these organizers will fit the length of the can horizontally, allowing for easy stacking. Still, make sure any wire magazine organizer you use will fit a standard can. 
Organize Your Freezer
Freezers can be a graveyard of unprepared frozen meals, leftover soup, and ice cream. It's also a place you're not in everyday, which can make it seem like it's not as important to keep orderly.
We recommend going into your freezer once a month and purging anything with freezer burn, or just anything you no longer want. It's also good to label any containers with the contents and the date before placing them in the freezer. This will make it easier come time to clean it out every month. 
Bring Order to Your Pantry
Even though you are in your pantry more than your freezer, the same issues that plague your freezer can also plague your pantry. Unlike your freezer, food that is left too long in your pantry can develop mold or cause bug infestations. 
As stated earlier in the post, keep like items together and stick to these areas place certain items. This will allow you to remove similar items as you add new ones. 
We still recommend going in once a month to clear the pantry of anything you no longer need. Nothing is worse than opening up a box of cereal to have bugs flying out! 
Find Out Why Urbin Attic is Seattle's #1 Organizational and Storage Solution 
City living demands organizational know-how. Urbin Attic helps city dwellers keep the things they love but don't need every day.
Give us a call at (844) 908-7246 or contact us for a free quote.